Get in Touch for
More Information
D-Wayne Prieto, Founder & CEO
D-Wayne has been in the real estate industry for over 20 years as a principal investor and institutional advisor. He started Ward in 2005 as his personal real estate investment firm. In 2019, the company expanded into the hospitality sector with the formation of Ward Hospitality which is focused on acquiring hotel assets across the U.S. and Caribbean. Previous to Ward, D'Wayne was with Wickapogue Realty Advisor, a real estate advisory and investment banking firm. Prior to that, he was with Belfonti Capital Partners where he was involved with $400+ million of invested capital. Mr. Prieto earned a Bachelor of Science degree in Cognitive Studies and Political Science at Vanderbilt University (May 2001). He also holds a Master's of Science degree in Real Estate Finance and Investments from New York University (August 2002). Mr. Prieto has furthered his business acumen by completing his MBA at the NYU Stern School of Business (August 2013).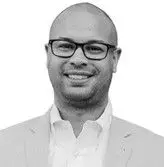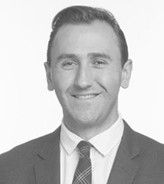 Andy Golubitsky  Director of Development
Andy Golubitsky has over 15 years of real estate development experience. Andy previously held positions at Macklowe Properties and Douglaston Development, where he developed multiple residential, retail, and hotel properties. Prior to his career in real estate development, he practiced architecture in Boston, New York, Moscow, Kuwait, Istanbul, and Port-au-Prince, and worked on projects ranging from large-scale master plan mixed-use communities, data centers, luxury, and affordable multi-family projects. Andy holds a Master of Science in Real Estate Development as well as Urban Design from Columbia University, and a Bachelor of Architecture from Syracuse University. He serves as an adjunct professor at Columbia University.
J. Lincoln Palsgrove IV    Director of Marketing & Communications
Lincoln Palsgrove has over 20 years professional experience in marketing and public relations at Fortune 500 companies including leadership in the non-profit sector advancing philanthropic and urban planning initiatives. During his career, Lincoln has led marketing, grassroots support for zoning approvals, and leasing efforts for over 100 million square feet of real estate. His previous 10 years were spent at the Dallas based Howard Hughes Corporation and New York based Brookfield Properties where he developed internal teams, business to business and business to consumer brand campaigns for large-scale mixed-use properties across the United States.
Our dedicated team is available to assist with any request. Please contact the appropriate individual(s) via the information below.
So we can assist you more efficiently, share a bit of information with our team to help you!
Mon - Fri: 9:00 AM - 5:00 PM
Sat: 9:00 AM - 12:00 PM
Sun: Closed